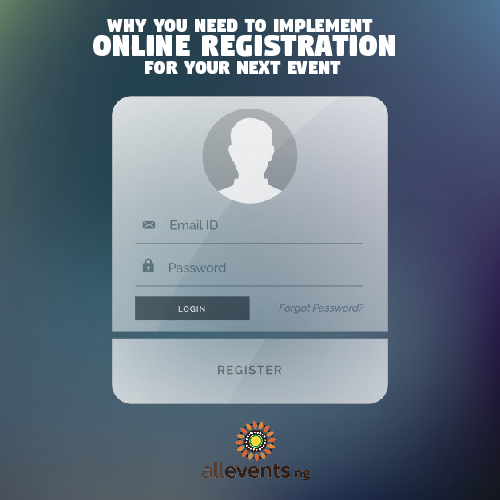 Save Your Money and Use Online Registration For Your Next Event
14/08/2018
People are beginning to embrace the idea of online event registration to promote their event in Nigeria. The event can vary from private events like Wedding anniversary, Birthday, Burial, Naming ceremony or public events like Business seminar, Music concert, Festival, Religion crusade etc.
There has been an increase in the number of online event platform in Nigeria, event vendors and event managers for both small and large-scale events. The services rendered by these chain of businesses help increase the awareness for the online registration of the event, create an added value for the event industry and improve the ease to get tickets. Registration online for an event is often the first experience attendees have with event and users experience (attendees) must be a great priority, so that the users will be encouraged to come back to the website when compare the benefit of using online event registration platform. Here are some of the benefits of using the new event ticketing platform in Nigeria to implement the online registration for your next event.
Cut off the cost of printing your invitation cards: As an event owner or an event organiser, your main priority when organising an event is to reduce unnecessary cost and still keep the standard without having much impact on the overall success of the event. One of the easiest and most effective ways to do this is to reduce the expense of printing your event program details on papers and use an alternative and efficient method through online event registration website. All you need to do is create your event information on Allevents.ng, fill up the information you want to share with your invitee and the location of the event. Set the visibility of your event to Public, if you want many people to come to the event or if you are selling tickets to the event. You may set the event to Private on the website if you want to control the number of people that will be invited to the event or Private Passworded if you want to send it to a specific number of people with the password on the website. This feature can always adjust on your profile page if need be.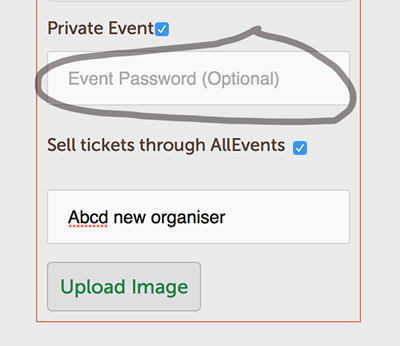 You can now set your event visibility on our website
Save time and send your event information fast through URL link: You can upload your event online at the conform of your home, office or anywhere at any time within a few minutes. All you need to do is just to sign up online  (if you do not have an account) or log in to your profile if you have already created an account. Then fill out the event information and copy the approved event URL link and send to your invitee on WhatsApp, SMS, Facebook, Twitter, Instagram which they will receive immediately.
Check the availability of your invitee online: Nothing is more fun than knowing if your invited guests are coming to your event! With the Allevents.ng online registration for the event, you can ask your invitee to signify their availability. This response can be done through SMS or email notification.
If it is a paid event, you can collect payments for your event immediately: Oh yes! It is very possible with Allevents.ng event platform. Our website possesses Secure Socket Layer technology (SSL) and it has active network payment system which is Payment Card Industry Data Security Standard (PCI DSS) compliant which protect your credit and cash transaction and prevent misuse of cardholder personal information. You can also request that registrants pay to reserve their seat, especially if you are hosting an event with a limited number of seats. They would get a notification thereafter that their payment has been received and their seat reserved for the event.
Access to detail reporting and demography of those attending your event: The system helps you to get a proper documentation of those attending your event so that you can plan better for your next event and it also gives a proper document report of the event. It also gives insightful reporting into payment received and how people have signed up for the event with other essential tools to efficiently manage a successful event in Nigeria.
For more resource on the benefit of online registration, click here to read more.